Your Premier Destination for Event Rentals in Thriving Goodrich, Michigan
For over a decade, Knights Tent Rental has been a cornerstone in Goodrich, Michigan. As the foremost provider of event and tent rentals in Southeast Michigan, we're dedicated to elevating your gatherings, whether they're intimate parties or grand festivals. Your Goodrich event deserves nothing but the best.
Explore Our Wide Range of Tent and Party Rental Options
Enhance Your Corporate Functions in Goodrich with Our Premium Structure Tent Rentals
Event Table and Chair Rentals in Goodrich, MI
Experience Elegance with Goodrich's Premier Event Rental Service. From Gold Chiavari Chairs to Rustic Farm Chairs and Tables, We Have Your Event Vision Covered.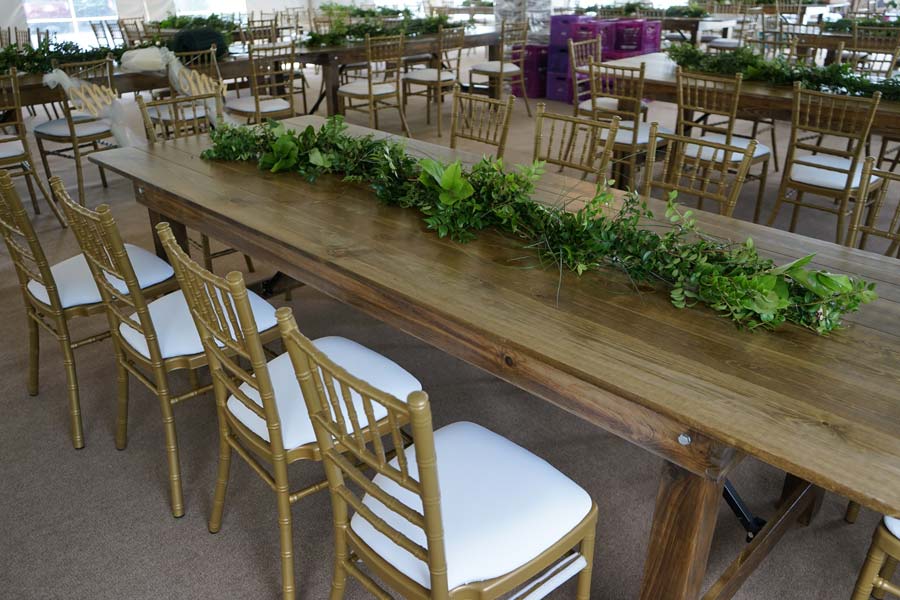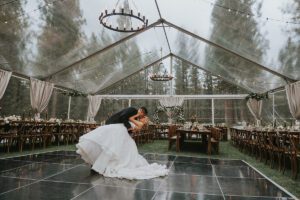 Goodrich, MI Wedding Tent Rentals: Elevate Your Special Day
Embark on an Elegant Journey with Our Wedding Tent Rentals in Goodrich, MI. From Luxurious Tents to Opulent Chandeliers, We'll Elevate Your Special Day with Professional-Grade Rentals.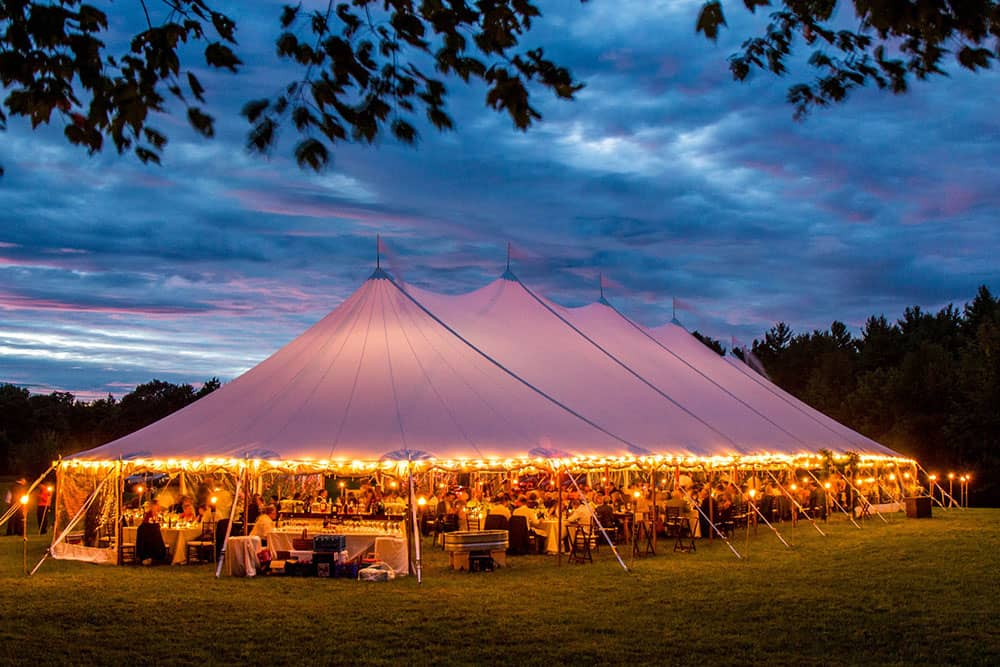 Choose a Well-Established Partner for Exceptional Quality and Full-Scale Support for Your Flint Professional Events. With Us, Your Event Is in Expert Hands.
Goodrich's Leading Choice for Corporate Events and Structure Tent Rentals
Trust Goodrich's Reliable Source for Premium Clear Span Frame and Structure Tent Rentals. Combined with Our Extensive Selection of Tables, Chairs, Linens, and Lighting, We're Committed to Elevating Your Corporate Event.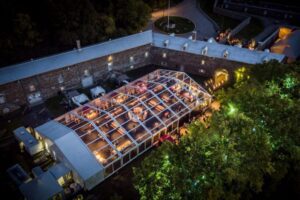 Proudly Serving Goodrich, Michigan Since 2010
Elegant Table, Chair, and Linen Rentals for Goodrich, MI Weddings, Parties, and Events
Premium Tents, Tables, and Chairs for Events of All Scales – Catering to Both Intimate and Large Gatherings. Discover Our Extensive Selection of Tent Sizes.
Frame and Pole Tents for Events of All Sizes, with a Variety of Table and Chair Options. Explore Our Graduation Packages for Your Special Celebration.
Enhance Your Dining Experience with Professional Restaurant Seating Expansion Tents. Optional Branding, Flooring, Lighting, and Temperature Control for a Truly Elegant Ambiance.
Elevate Your Wedding with Stunning Tents, Elegant Tables, and Chairs. Adorned with Beautiful Drapery and Liners, All Equipment is Professionally Cleaned for Your Special Day.
Discover Drive-Thru Structure Tents with Privacy Sidewalls, Hygienically Clean Linen, and Budget-Friendly Long-Term Rental Rates.
Perfect for Birthday Parties, Graduations, Baby Showers, Family Gatherings, Dream Cruises, Funerals, Celebrations of Life, and More.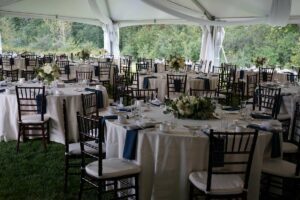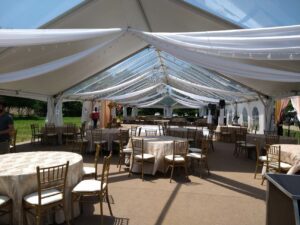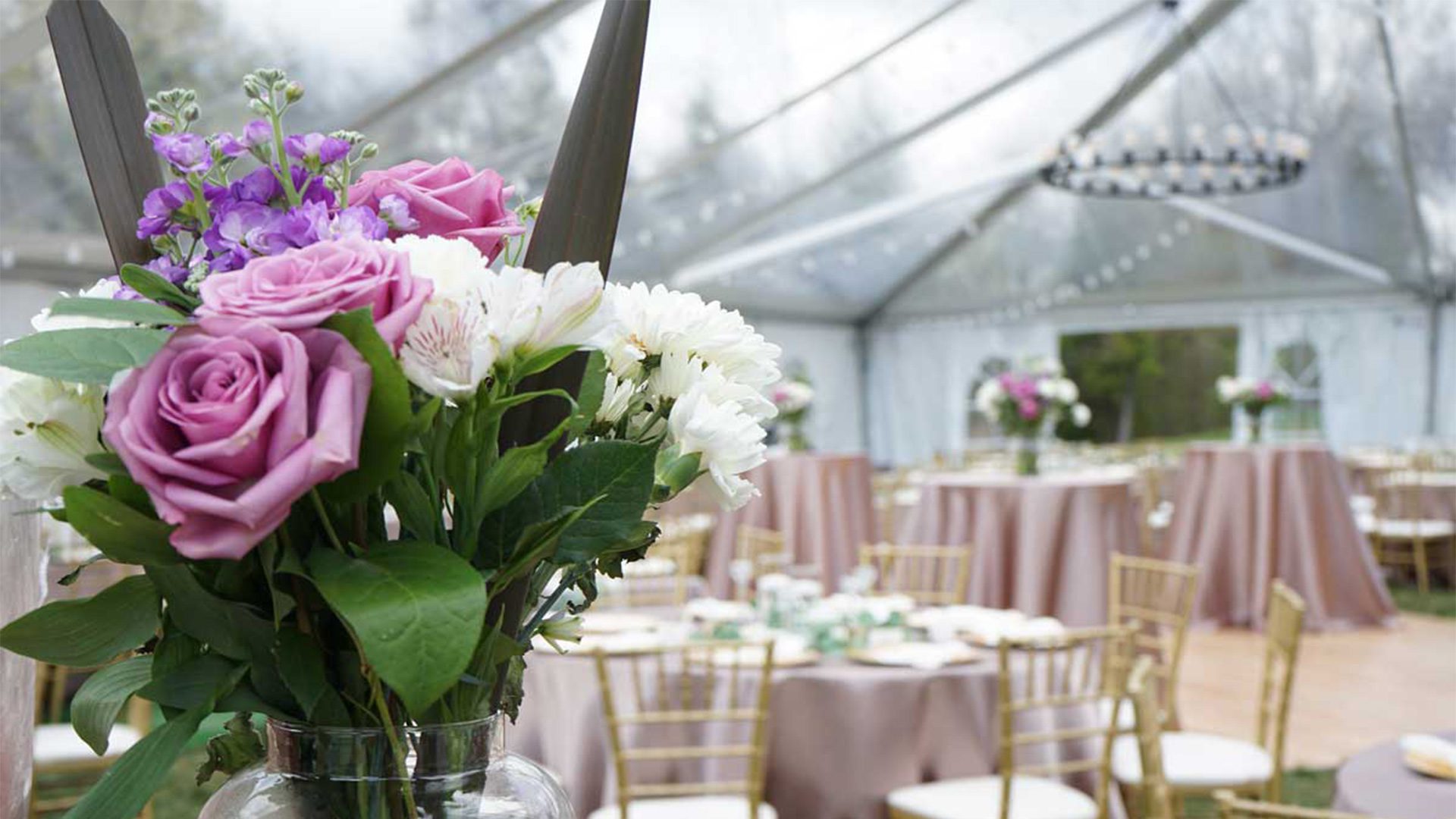 Tents, Tables, Chairs, Linens, Dance Floors, Flooring, Lighting, Decor, and More!
Explore the Finest Tent Rentals, Dance Floors, and Table & Chair Rentals in Goodrich, MI
Flint, MI offers a wealth of exciting opportunities, boasting a vibrant tapestry of events and entertainment. The city's rich diversity shines through its community, gatherings, and venues, crafting a distinctive small-town charm marked by friendly and welcoming residents.
No matter your location in Flint, whether it's Dartmoor, Burns Park, Water Hill, Dicken, or the Thurston neighborhood, Knights Tent and Party is your trusted partner in transforming your event into a flawless occasion with our top-tier clearspan tent rental services. Explore the versatility of our Flint clearspan tent rentals, perfect for various popular applications:
Corporate and Community Event Venues in Flint: Elevate your corporate and community gatherings with our exceptional tent solutions, providing both shelter and style for an unforgettable experience.

Graduation Party Rentals in Flint: Create a memorable graduation celebration with our premium tent rentals, offering a comfortable and stylish atmosphere for your special day.

Wedding Rentals in Flint: Turn your dream wedding into a reality with our exquisite wedding tent rentals, providing elegance and protection for your once-in-a-lifetime moment.

Temporary Flint Warehouses: Our adaptable tents serve as efficient temporary storage solutions, ensuring the safety and security of your goods or equipment.

Retail Sales Tents for Flint: Boost your business or product visibility with our customizable retail sales tents, designed to draw attention and provide shelter for your customers.

Long-Term Tent Rentals in Flint: Whether for extended projects or events, our long-term tent rental options offer the durability and flexibility you need.

Construction Tents: Protect your construction site and workers from the elements with our sturdy construction tents, ensuring your projects stay on track.

Snow Load Tent Rentals: Michigan's winters can be challenging. Our snow load tent rentals are designed to withstand heavy snowfall, ensuring the safety and functionality of your event.
Discover countless other applications for our Flint tent rentals, all tailored to meet your specific event needs and preferences. Elevate your occasion with Knights Tent and Party's premium tent solutions in Flint, Michigan.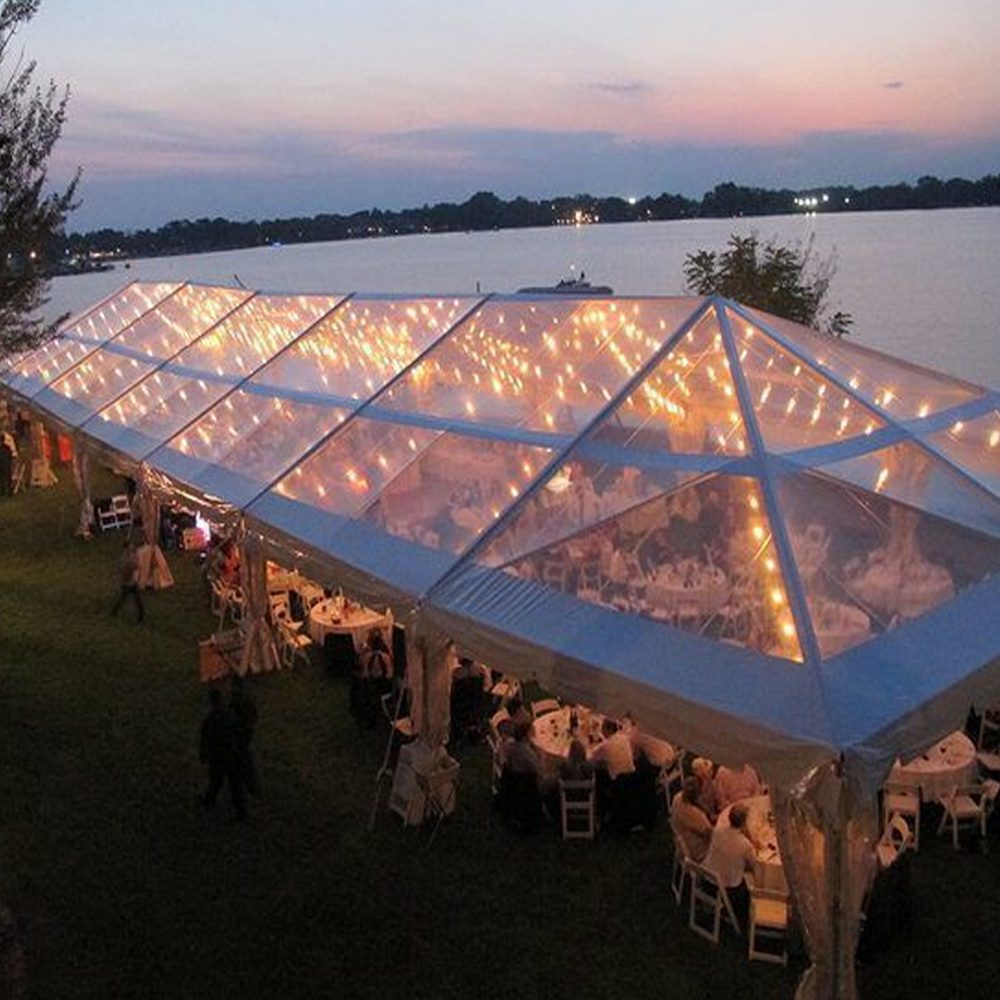 Partner with Us – Your Vision, Our Expertise. Knight's Can Bring Your Ideas to Life for a Wide Range of Occasions:
Anniversaries
Birthday Parties
Baby Showers
Celebrations of Life
Corporate Events
Family Reunions
Festivals
Graduation Parties
And So Much More!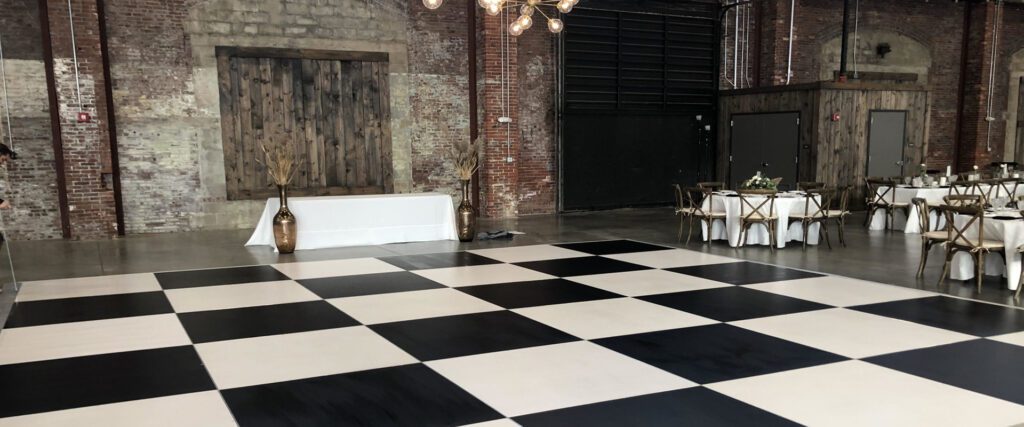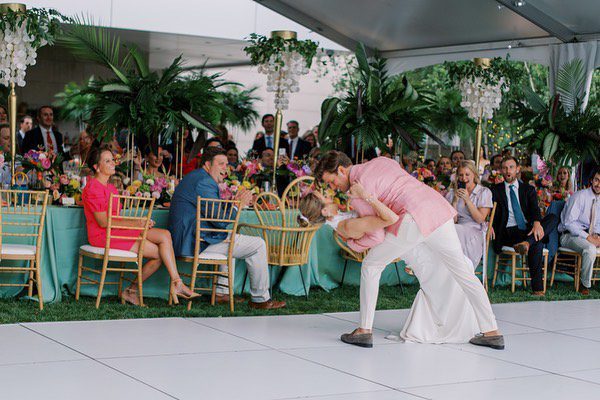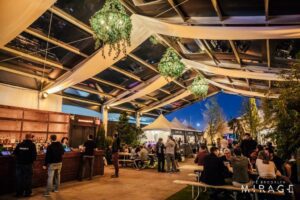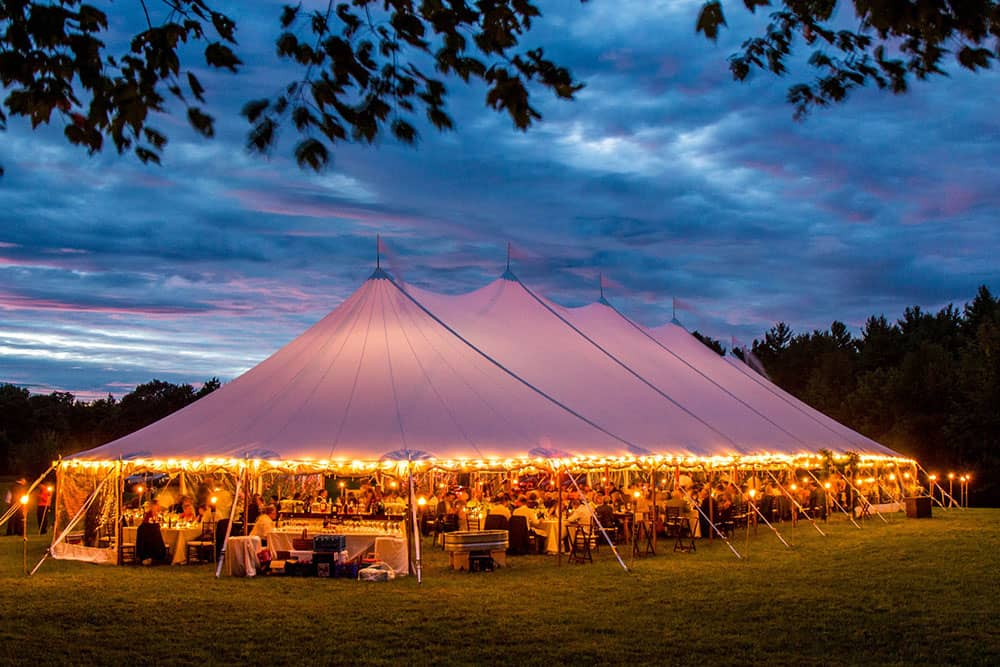 Embrace Your Preferred Aesthetic – Elegant, Rustic, or a Perfect Blend?
Choose from Clear Tops, White Tops, or Natural SailCloth.
Your Wedding Style Matters to Us.
We're Masters at Transforming Your Dream into Reality for Private, Public, and Corporate Events.
Feel free to get in touch!
Contact us at 248-238-2400, and let us help you plan your event with peace of mind!
Event Rental Search Categories
Complete Flint Party and Event Rental Supplies and Equipment, Table and Chair Rentals, Event Furniture Rentals, Party Rental Supplies, Popcorn Machine Rentals, Party Set-Up and Takedown Services in Flint, Linen Rentals – Tablecloths, Dance Floor Rentals, Platforms, Tent Heating, Fans, Event Lighting Rental, Outdoor Canopies, Dish and Flatware Rental, Baby Shower Chair Rentals, Knights Tent and Party Rental Success Stories from Our Customers in and around Flint, Bar Rentals, Event Tent Rentals, Silverware, Wedding/Event Tent Decorations, Knights Tent and Party Rental is awesome… they are thorough, up front about their party rental prices and fees, and really work with you to get everything right, Outdoor tent rental in Flint, MI, Patio heater rental Flint, MI, Round bar table rentals Flint, MI, Party table rentals Flint, MI, Tent rental Flint, MI, Acrylic chair rental in Flint, Party tent rentals Flint, MI, Glassware, Serving Piece Rentals, Party rentals near Flint, Michigan, Moonwalks Flint, Wedding tent rentals Flint, MI, Rent high top tables, Event Tent Rentals, Themed party rentals Flint, MI, Heated tent rentals Flint, Birthday rentals Flint, MI, Knights Tent and Party Rental is a great place to do business with. The woman answering the phone was polite and they had exactly what I needed and made it very easy to do business with them, Table linen rentals Flint, MI, Portable bar rental Flint, Michigan, Knights Tent and Party Rental is awesome. They are thorough and detail-oriented, and really make sure you get exactly what you need, within the budget you have to work with, Special events party rental Flint, Special events rental Flint, MI, Rent tables and chairs for a party Flint, MI, Big tent rentals, Tent rental in Flint, Michigan, Party chair rentals, Tent companies Flint, Knights Tent and Party Rental Success Stories from Our Customers in and around Flint, Party rental supplies near me, Wedding drapery rentals Flint, Plate and silverware rental Flint, Flint party rentals, Outdoor dance floor rental, Tent rental in Flint, Michigan, Outdoor party tents in Flint, Affordable linen rental, Flint party rental supplies, Party rentals near Flint, Michigan, Table and chair rentals Flint, MI, Luxury table chair rentals Flint, Banquet chair rental, Linen rental for a party in Flint, MI, Party equipment rental Flint, Motor City party rental, Tent rental in Flint, Michigan, Event furniture rental Flint, Rent party supplies Flint, MI, Party linen rentals Flint, Michigan, canopy rentals Flint, MI, Tent companies Flint, Tent rentals – Party tents – Event tents, Inflatables for rent, Tent and table rentals, Silverware, Tent rental in Flint, Michigan, Rental for party supplies in Flint, MI, Party supply rental Flint, Flint party rentals, Tent rental
Clearspan Structure Tent Rental - Michigan