Restaurant Winter Social Distancing & Extra Space
Hello, 
My name is Carol Knight. Our company is proud to offer your restaurant a winter solution to your social distancing requirement. Obviously, everyone has been hurt by the pandemic and we understand that many restaurants are having a difficult time social distancing and managing enough seating. Very simply, we can expand your capacity by offering a snow-loaded structure tent. Our company can provide heat and lighting for these tents. In addition, we offer tables and chairs if you need them. For over 10 years we have served the event industry by providing temporary structures. Please call us if you have any questions. 
Stay Healthy & Safe, 
Carol Knight
Office: 248-238-2400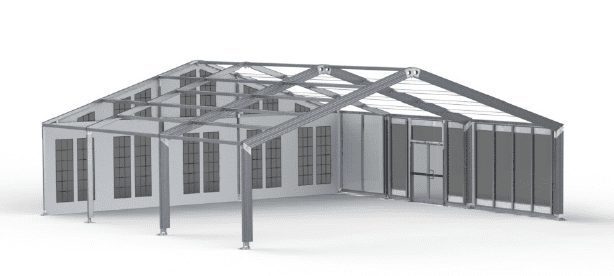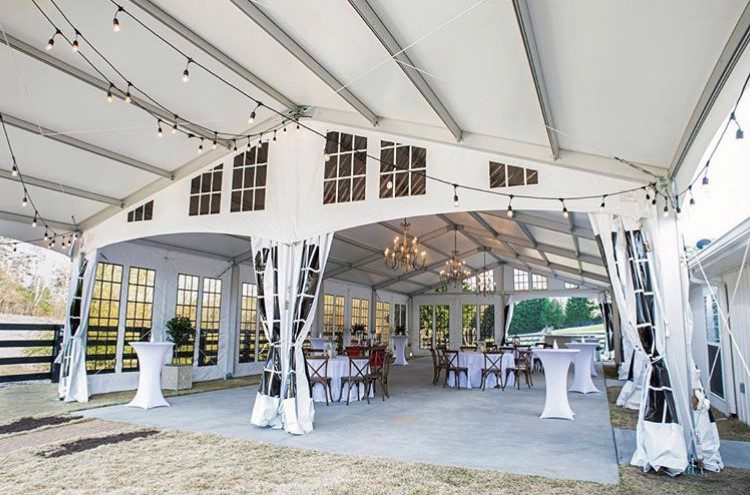 Sidewalls
Our company can provide glass panoramic sidewalls & hard panel aluminum sidewalls. One advantage of using a solid panel or glass sidewall is that it will better insulate the structure and it will not crack or move in the wind.  The glass is tempered and will better contain your heat. Vinyl is an inexpensive option that will still provide a good solution. However, we recommend using solid sidewalls for because the clear plastic of the windows tends to crack in winter storms.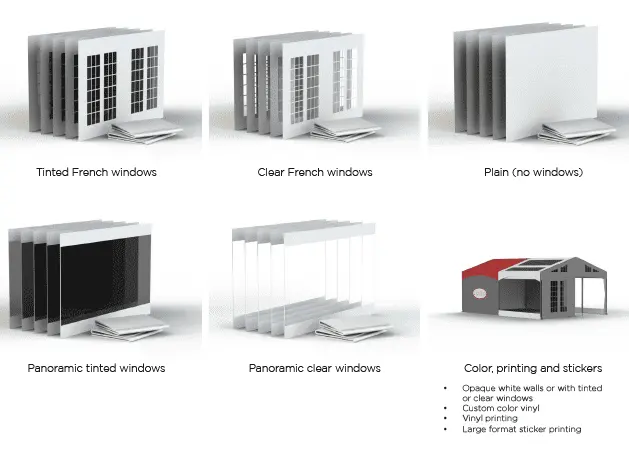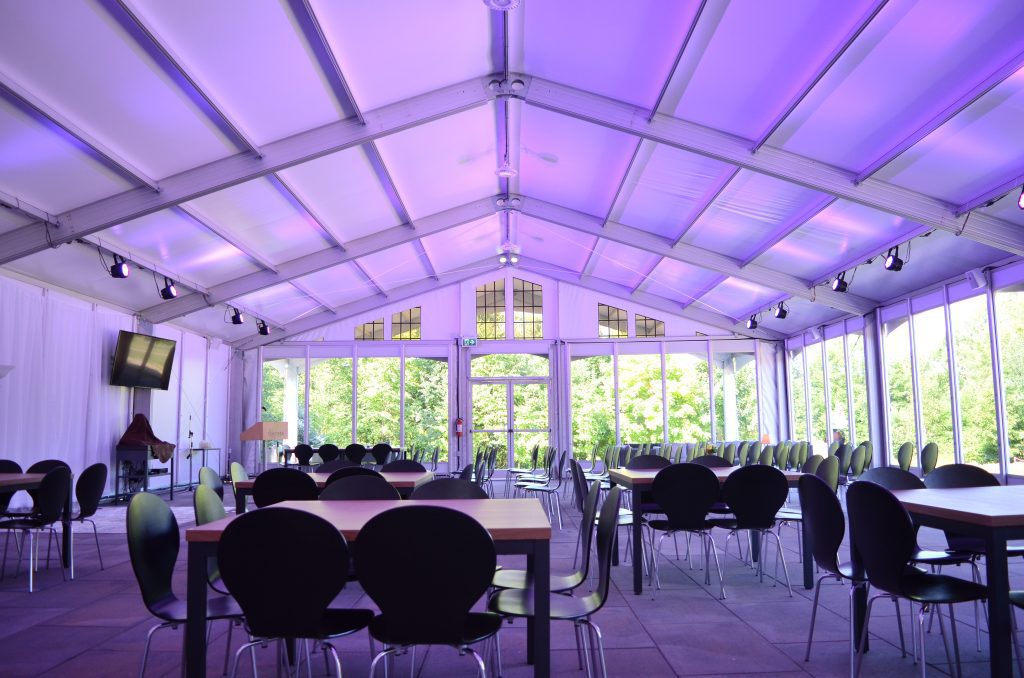 Engineered for snow!
Structure tents are the only tents that can offer a snow load. The first thing to understand about snow load is that if the tent manufacture does not specify a snow load then it does not have a snow load. Our tents carry a snow load and specifically designed with Michigan winters in mind. These tents are engineered to meet the specification listed below in the table.
Many tent rental companies will claim to be able to handle a snow load, but what they really mean is that they will go out in the middle of the night to shovel it off so that it doesn't collapse. Beware.
| Lighting | Wall Sections |
| --- | --- |
| High Bay | Glass |
| Bistro String | Tempered Aluminum |
| Chandelier | Vinyl Fabric |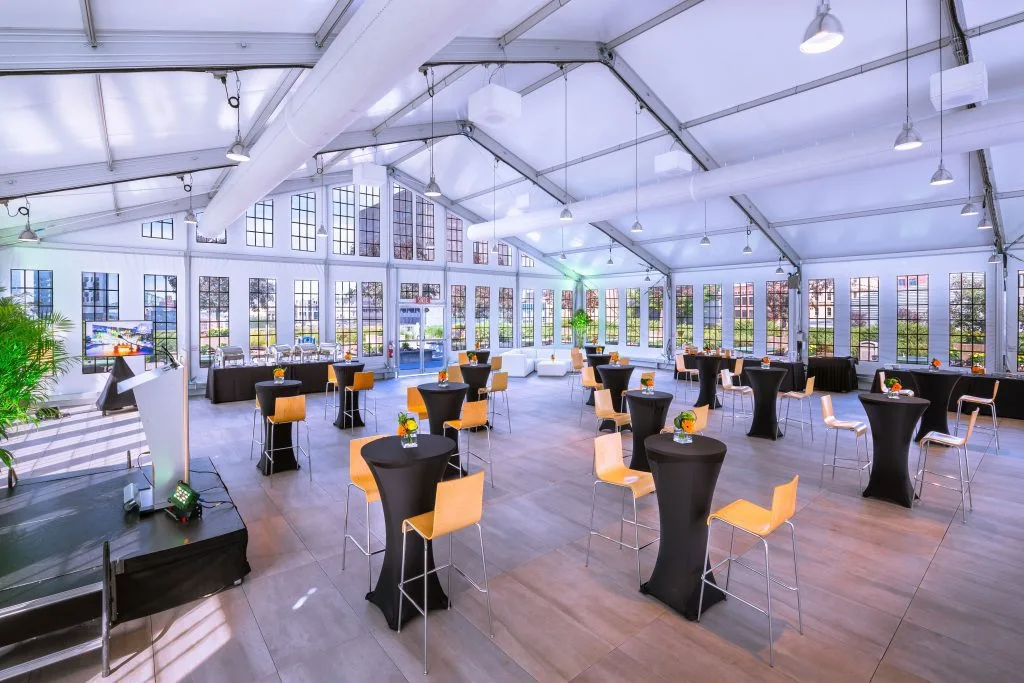 | Width | Snow Load | Wind Load |
| --- | --- | --- |
| 20x | 37 lbs/sqft | 107 mpg |
| 40x | 25 lbs/sqft | 93 mpg |
| 60x | 26 lbs/sqft | 81 mpg |
| 40x Radial | 26 lbs/sqft | 81 mpg |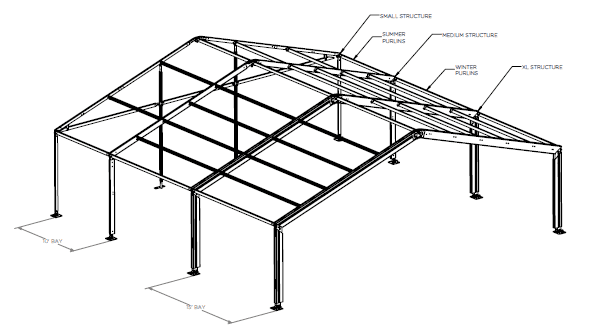 Custom Tents:
If you need walkways or need your tent sealed up to your building we can accommodate. We can attach the tent to your building using special hardware and vinyl attachments. In addition, we can build a tent to fit your unique needs. For example, we can divert the water or snow off your tent in specific ways.